If there is anything that we have learned over the last year, it's that people have begun to reprioritize what is important to them. Time with family and friends in wild and new places certainly is more valuable than constantly grinding in the city! More and more people have begun to venture into the wilderness to reconnect with their ancestral roots.
The problem is that many don't know how to go beyond a day trip. Where do you begin to figure out how to camp if you've never been before?
If you've discovered a passion to get outside and extend your adventure to more than a day trip, but you don't know where to start, you've come to the right place. We've worked hard to compile a list of some of the best tips for beginners to experience the outdoors. One of the most easy and accessible ways that you can do this is through car camping!
In this guide, we will discuss:
What is car camping?
Must have gear items to bring along car camping.
Safety tips for car campers.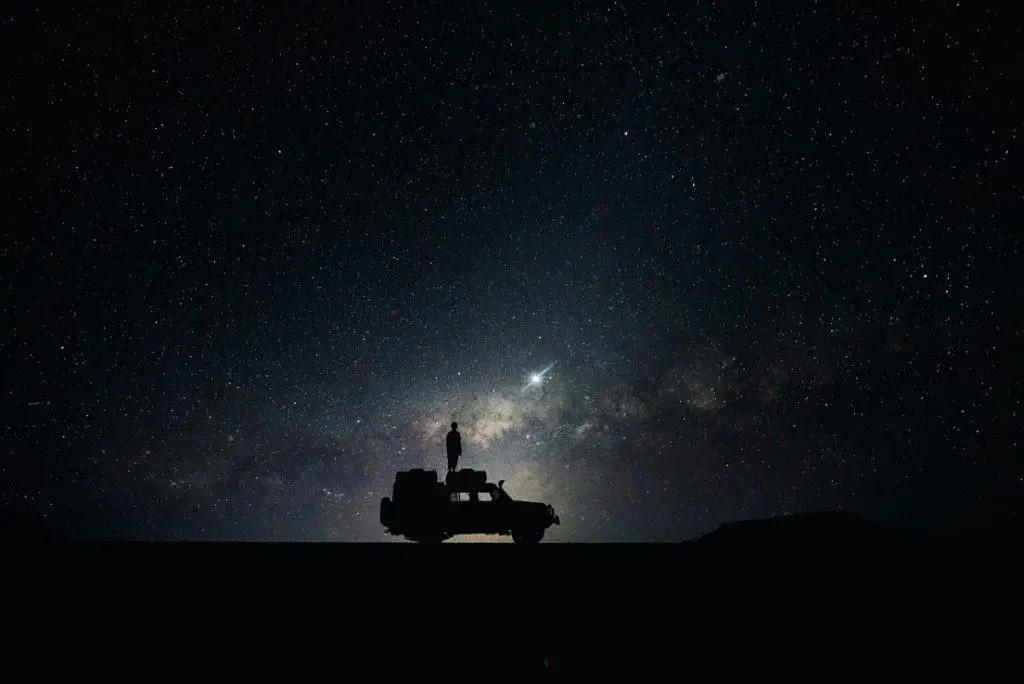 What Is Car Camping?
Simply put, car camping is when you go camping with the assistance of a vehicle. It doesn't matter if you use a sedan, pick-up truck, or van. If you plan on packing your gear into a vehicle to get to a camp spot and then staying near your vehicle, that's car camping!
Car camping is extremely beginner friendly, because you don't need to worry about buying the lightest gear items like backpackers have to. All your stuff can easily be carried by your vehicle! This means that you can bring as much or as little gear as you need/want.
Additionally, car camping is much easier to get into than RVing. While RVs are awesome for extend trips where you'll be gone for more than a week, they are really difficult to manage for beginners. Towing, backing up, dealing with water tanks, and not to mention finding spots that are big enough to park an RV can all add a lot to a beginner's plate.
Car camping is great because all you need to get started is a car! You can practically camp wherever you park. And if you set your vehicle up right, you can even sleep right inside of your vehicle!
Now if you're wanting to stay somewhere for a longer period than a night, you may want to bring along more gear. But what kind of gear should you prioritize when you're looking to build out a solid car camping set up?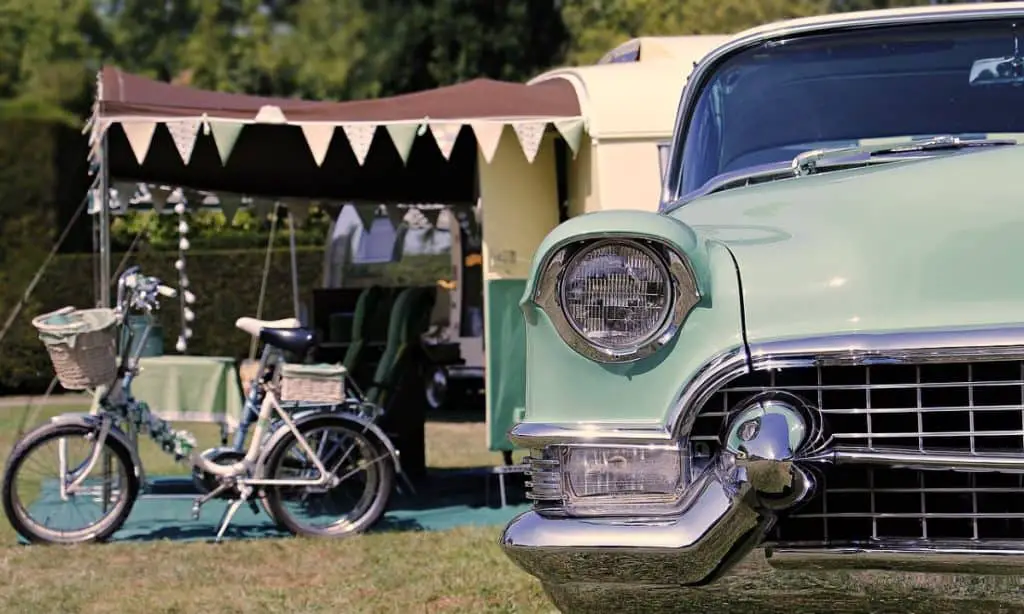 Must Have Car Camping Gear
First of all, everyone is going to have different tastes in their gear based on their budget and comfort level. As I mentioned before, you can absolutely lower down seats and just sleep inside of your vehicle!
But if you're interested in camping with a bit more comfort, consider bringing along some of the following gear items:
Shelter System
Aside from your vehicle, your shelter system is one of the most important pieces of gear that you'll bring car camping. Your shelter will keep you dry, shaded, and bug free! So what do you need to have for a shelter system?
A tent
Strong tent stakes
Rubber mallet
Small handheld broom
The foundation for any shelter system is the tent. There are tons of tents out there, so how do you decide which one is right for you?
Well, the first thing to consider when shopping for a tent is the number of people you plan on sleeping inside of the tent. Most tents are sized by the number of people that it can sleep inside. For example, the Marmot Limelight 3P can sleep up to 3 people inside of it.
One thing I have found is that the number of people that a tent says that it can sleep means that you'll likely be shoulder to shoulder with those people inside of your tent with very little room at all.
If you're like me and value your personal space when sleeping, consider purchasing a tent that is a little larger than the number of people you plan to sleep inside of the tent. If you plan on going camping with 4 people, it may be more comfortable to go with a tent that is big enough for 6 people rather than 4 people.
After you've decided on a tent, the rest of the gear items are there to support keeping your tent secured to the ground and clean.
I highly recommend buying a different set of stakes that are most beneficial to the places that you'll be camping. If you plan on camping where you'll have to deal with sandy soil like on the beach or in the desert, it might be wise to get some stakes that you can screw into the ground.
The spiral shape of the screw helps the stake to stay in the ground as it creates more surface area for the stake to grip the loose sand with. This ensures that the stake will stay in the ground, especially when the wind kicks up.
If you're planning on camping where the soil is a bit rockier, longer beefier stakes made out of galvanized steel might be the better bet. You can really hammer them into the ground without worrying about them bending, which is what makes them ideal for rockier soil.
In terms of hammers to drive stakes into the ground, rubber mallets are best. They are inexpensive and help disperse the force of driving the stake into the ground without damaging the tops of the stakes.
Keep an eye out for mallets that have a hook on the end of it, as the hook helps with removing the stakes when you're packing up!
And finally, a hand-broom will help keep the inside of your tent nice and clean. There's nothing quite worse than opening your tent at a new spot to find all of the dirt and grime from the last trip you took all over the floor! Trust me, this small piece of gear is a life saver and will ensure that your tent is ready to be used time and time again.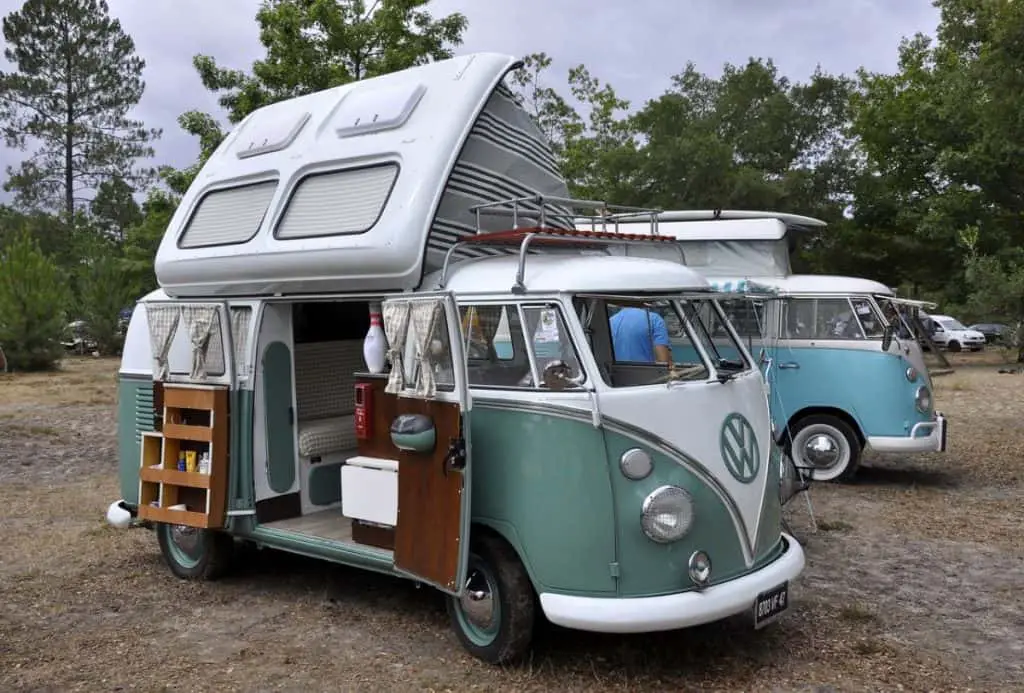 Sleeping System
After your shelter system, the sleeping system is one of the most important things to invest some money into. Your sleeping system is going to keep you warm and comfortable all night!
Having a good night's sleep can make all the difference in whether you have a great car camping trip or a miserable one.
With that in mind, make sure to get the following for your sleep system to give you a good night's sleep each time you go car camping!
Sleeping bag
Sleeping pad or air mattress
Pillow
The most important part of your sleep system is the sleeping bag. It is the item that is going to keep you warm all night, so it's important to get the bag that is best suited for the conditions you plan to camp in.
Most sleeping bags tell you the temperature rating that they are suited for by °F. For example, a fairly common rating for a decent summer sleeping bag is a 30°F sleeping bag.
However, just like with tents, the rating system may be a bit misleading.
The rating system is meant to tell you what temperature the bag is rated to keep you alive, not how comfortable you'll feel inside of it. In other words, if you tend to feel a bit colder when you're sleeping, try to get a sleeping bag that is rated for at least 10°F lower than the lowest temperature you plan on encountering.
For example, if the forecasted low is 20°F, you'll want to have a sleeping bag that is rated for at least 10°F to feel comfortable.
Outside of your sleeping bag, the air mattress and pillow are meant to help you be as comfortable as you need to be! Personally, I enjoy using a tri-fold futon mattress and a cot, since it basically turns my tent into a portable cabin!
But if you don't have enough room for that in your vehicle or tent, no worries. Air mattresses are perfectly suited for car camping as they are easy to set up, comfortable to sleep on, and easy to pack inside of any size vehicle!
Car Camping Safety Tips
One thing that should be on the mind of everyone that goes out car camping is safety. Car camping is extremely safe, so long as you keep in mind the following safety tips!
Have a plan of where you'll be and tell someone that plan.
One of the leading reasons for people getting into trouble when camping (or going out in the wilderness in general) is not having a set plan in place and not having someone who can call for help that knows what that plan is.
You don't need to have an hour-by-hour itinerary, but you should absolutely have a designated area of where you plan on adventuring. You should also tell someone about where you'll be and when you plan on coming back.
That way that person will be able to start calling for help if you fail to come back when you said you'd be back. They'll also be able to tell search and rescue your general location to help them get a start on looking for you.
Have a first aid kit on hand and know how to use it.
First aid kits are also a must to have with you whenever you go car camping. They are helpful for taking care of small cuts, bug bites, and burns, all of which are common injuries while visiting the outdoors.
Consider taking a first aid class to learn how to properly use a first aid kit. This will ensure that you know exactly how to handle all sorts of injuries while camping and most importantly, how to identify conditions that require a higher level of care!
Avoid camping in inclement weather.
Weather can be unpredictable sometimes. However, when you're planning to go camping, try to avoid areas and times when weather is going to be less than ideal.
Contrary to some very odd unsupported popular beliefs, tents will not protect you from lightning strikes! If thunderstorms are forecasted for the weekend you plan on camping, shift your plans to a time when you don't have to deal with thunderstorms.
If an unexpected storm pops up when you're already camping, try to get to a more substantial shelter than a tent. Even jumping into a vehicle to avoid surprise thunderstorms will help mitigate lightning strike risks!
And if necessary, don't be afraid to bail out and head into a town. You can always come back in the morning to get your gear. There's no sense in weathering out a thunderstorm when you can easily bail out in your vehicle!
If you follow these safety tips, you'll be sure to have a safe and fun camping trip!
Final Thoughts on car Camping
Car camping is easily one of the best ways for beginners to start camping. All it requires is that you have a car and a place to set up camp!
You can easily upgrade your experience by purchasing a shelter and sleeping system, which will help you stay comfortable for longer while camping. And it's pretty easy to stay safe while car camping! In the worst-case scenario, just use your vehicle to bail out until it's safe to return to your gear.
Now that you have a solid idea of how to get started car camping, go get your gear and get out there! There are so many places to go explore, where will you go first? We'd love to hear about your adventures!
Other Outdoor Articles You May Enjoy